Stand Out From Your Competition, with a Lasting 1st Impression!
Custom High-glossy Brochure:
Creating an unforgettable experience is another essential ingredient, for getting the most money for your home! Providing any prospective buyers and buyer's agents, with high-end marketing materials, will help set your listing apart from all others! I will provide your home with a double-sided, full-color, heavy & high-glossy custom brochure, made available for all showing visitors to take home and is also made available for all to "Please Take One" from the brochure box, on your front yard sign! This high-end brochure will showcase the beauty of your home, keep your listing top-of-mind and is the ideal marketing piece, to share with their friends and family!

Custom Email Marketing Piece:
When I list a home, it's very important to let everyone know! This full-color, high-end, Email Marketing Piece, will be email blasted out to 10,000+ Realtors, Statewide! This is just one of many techniques that I utilize, to put your listing on the map!
Brochure Front Example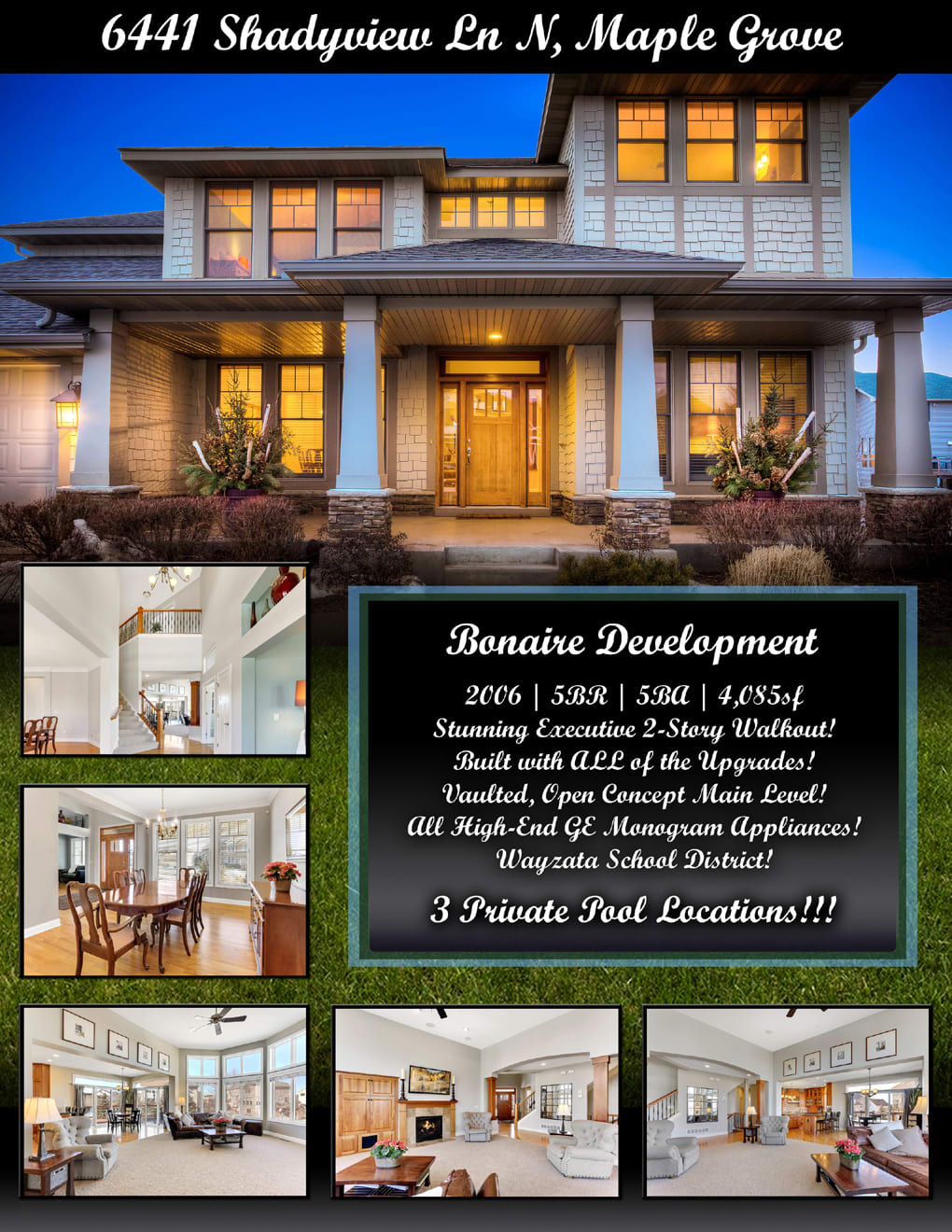 Brochure Back Example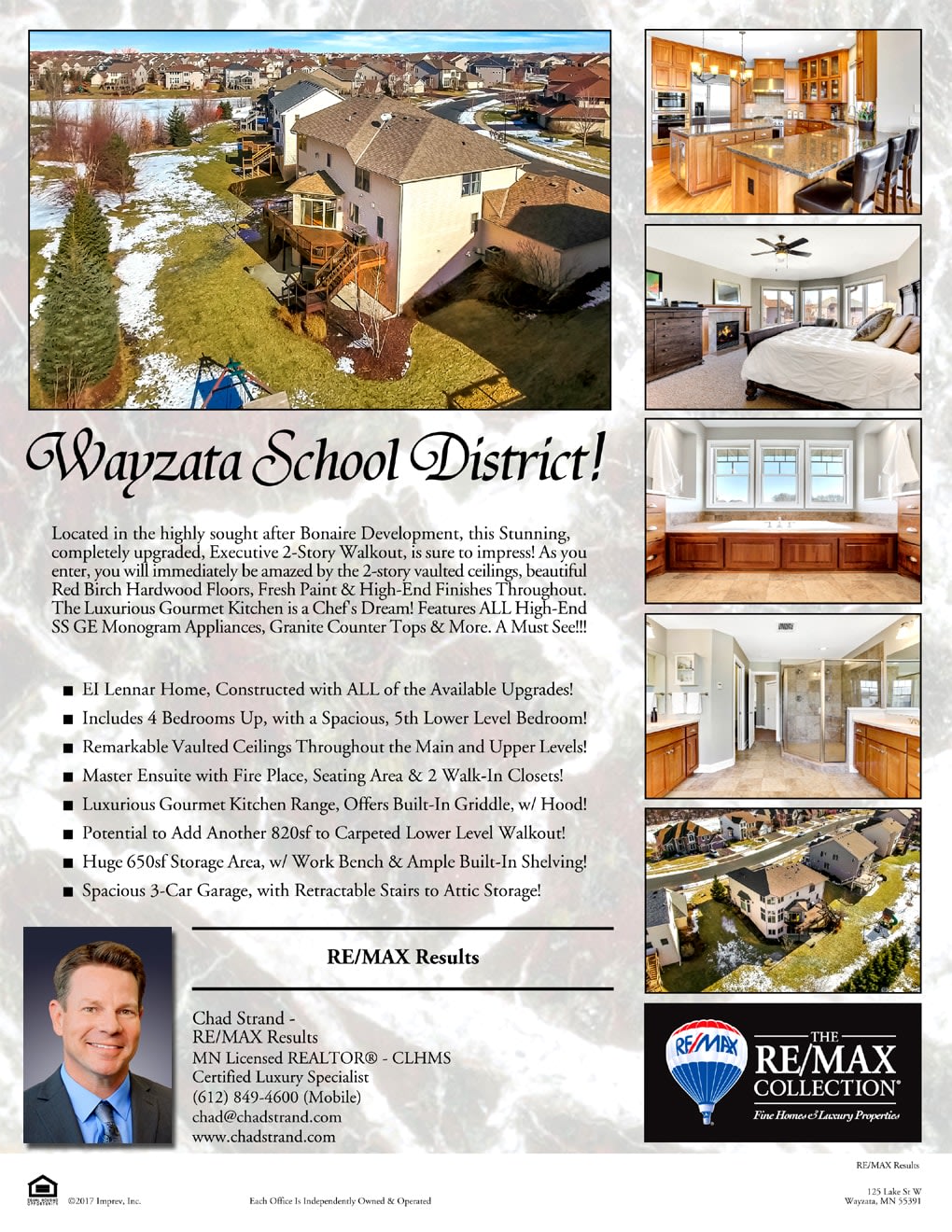 Email Marketing Piece