Homes for sale in Maple Grove, Minnesota
, continually pique the interest of selective homebuyers — and it is easy to see why. A quaint Twin Cities suburb convenient to
upscale shopping centers
,
forested trails
, and only a 20-minute drive to
Minneapolis
, Maple Grove is an ideal place to call home. However, regardless of how desirable your home, neighborhood, or suburb may be, it is in every seller's best interest to heed these real estate musts before listing their home on the market. Following this five-point checklist primes your home for a swift and successful sale.
Beautify your yard

Your home's surrounding lawn and greenery mustn't be treated as an afterthought. Pruned trees and shrubs and a manicured lawn make your entire outdoor space feel orderly and well cared for. If your patio and fire pit need a bit of maintenance, have it completed before pictures are taken of the home. Take a stroll around your yard and assess its appearance. Make note of what needs care and then hire a landscape artist with good reviews to resuscitate your yard and garden. If you have aging trees, have them removed before you list your home. The less yard work that needs doing by potential buyers, the better they will feel about the home.
Stage your home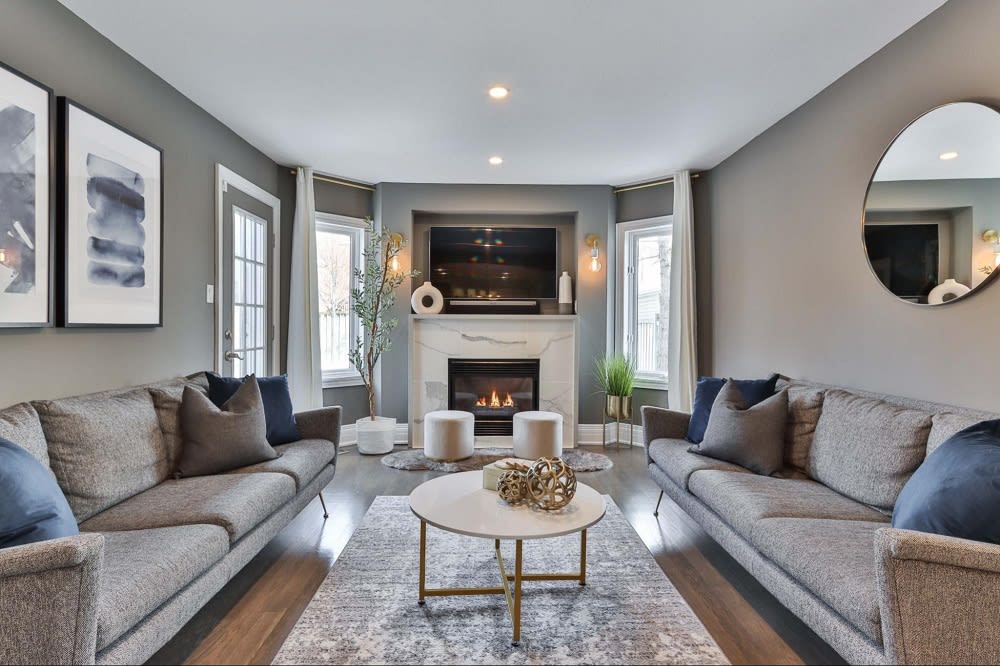 Photo courtesy of Unsplash

Hiring a professional to stage your home goes a long way in making it market-ready. Over time, every home develops personal imprints from those living in it. This is charming to current homeowners, but neutralizing your home and getting a professional's input on how to make your home appeal to a broader audience is key.

A skilled home staging professional will be tapped into current trends for houses for sale in Maple Grove. They will know which walls could use a different shade of paint, how rooms can be expertly showcased, and how to highlight your home's finest features. Hiring a professional to stage your home relieves you of extending time and energy toward guesswork on how to best present your interior to prospective buyers.
Complete a home inspection
Photo courtesy of Shutterstock

Although you've likely taken good care of your home and have no concerns about the property itself having issues, it is helpful to have an inspection done prior to listing. Prospective home buyers appreciate seeing your home's recent inspection report and view it as a sign of trust about the home's condition.

The inspection will also alert you if there are potential issues in your home. This gives you time to hire a professional who can tend to the repairs before listing rather than during the short window of opportunity during the closing phase.

When prospective home buyers see that a home's roof has recently been updated, for example, they are much more likely to take a serious interest in your home. Making this report available demonstrates transparency to potential buyers, an important element for selling one's home.
Repair cosmetic damage

Repairing minor damage and making small updates can make a big difference in the return on your investment. Walk around your house and take your time to carefully examine each room. Inspect walls, floorboards, carpets, the ceiling, light fixtures, and doorknobs — neglect not one detail. Does your carpet need a deep shampooing, or does it need replacement? Look for scuffed floors, peeling paint, burnt-out lightbulbs, and anything failing to be in excellent condition. Make a note of everything you find.

Next, examine the condition of the exterior. Whatever updates you've done recently, take note of them. If anything requires a professional's help, such as replacing a window or gutter, make an appointment with them as soon as possible. If you are selling in the spring, keep in mind that home repair professionals are quite busy during this season — make your personal inspection task a priority and then get your repair or replacement needs onto their list.

Once you've scheduled all the necessary services, take note of the light tasks that you can personally take care of. Get these small things done quickly because once you list the house, you may not have the time.
Make sure your home is decluttered and neutral

It's important to make your home as neutral and minimalistic as possible when putting it on the market. Personal touches like photographs — or evidence of a hobby such as a room filled with sewing supplies — are charming to you, but it is important to depersonalize your home before you open it up for viewings and open houses.

By creating neutral spaces in your home you allow prospective buyers to envision themselves living there. Your beloved sewing room may make a wonderful home office, nursery, or playroom for a family in need of one. Prospective buyers can still be influenced by a noticeably characterized room. They want to envision the possibilities for the spaces rather than seeing what you have done with them. Keep the furniture and personal touches to a minimum in each room.
If you plan to list your Maple Grove home, reach out to local real estate agent
Chad Strand
. He can do a walk-through of your home and help determine areas to repair or upgrade that can help increase the return on your investment. An expert in his field, Chad Strand knows the local market and strives to ensure the best possible outcome for all of his clients.
Contact him
today for a consultation.

*Header photo courtesy of Shutterstock