Selling your home often marks the start of a new adventure. But the process itself involves a number of steps that are important to take if you want to begin that adventure without regrets. If you plan to list your Maple Grove real estate in the coming months, read on for the ten secrets that could be instrumental in helping you reach your goals.
1. Preparation is key

What many homeowners forget is that much of their success will come down to preparation. It's tempting to make the decision to sell and look to list as soon as possible. But the right preparations can make a big difference in determining how long your home stays on the market and how many offers it brings in. The Maple Grove real estate market is competitive, and homeowners who want to earn top dollar on their sale will need to make sure their property stands out among the rest. By spending time strategizing with your realtor well in advance of listing, you can develop a plan that ensures your goals are met.
2. The right price matters
In a competitive market, the right price is crucial. Sellers may forget that, though demand is high for homes in their area, that doesn't mean buyers will automatically love the seller's home. Homeowners listing Maple Grove real estate need to put themselves in the shoes of their potential buyers. What are local buyers looking for? What do they place the highest value on? An expert realtor is an invaluable source of insight into these preferences, all of which can help homeowners strategically promote the aspects of their home that buyers will love most. From there, a realistic and
comprehensive home valuation
is a necessary step in pricing a property strategically.
3. Declutter before you list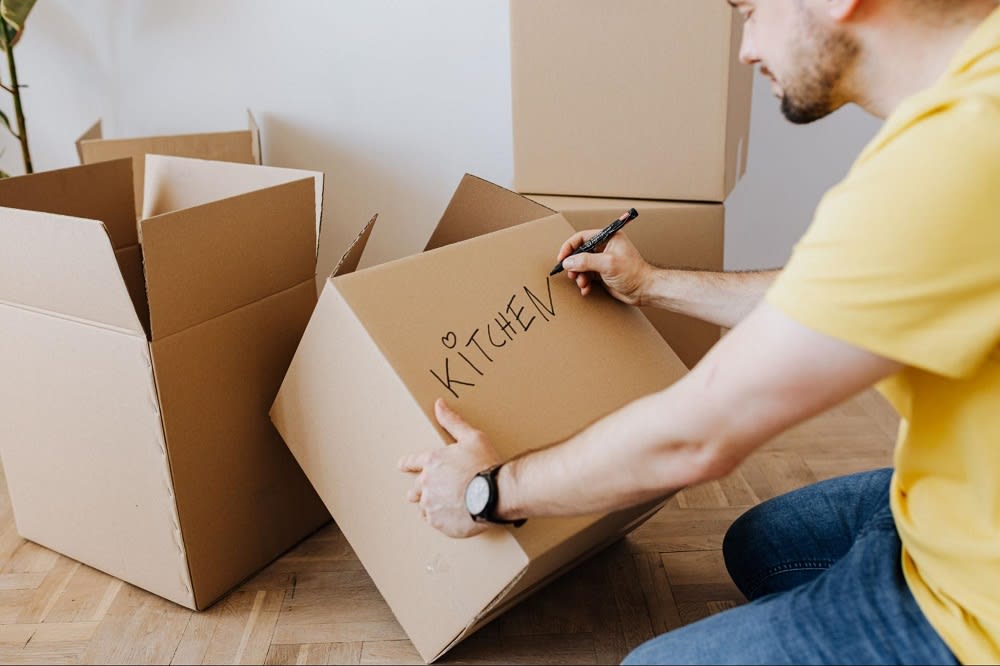 Photo courtesy of Pexels

Another secret to selling Maple Grove real estate is to declutter before listing. This goes hand-in-hand with preparing your property ahead of time, because buyers don't want to tour a home that feels messy or lived in. Decluttering is a useful way to get packing underway as well and sets your home up for success as you search for a home stager.
4. Hire a home stager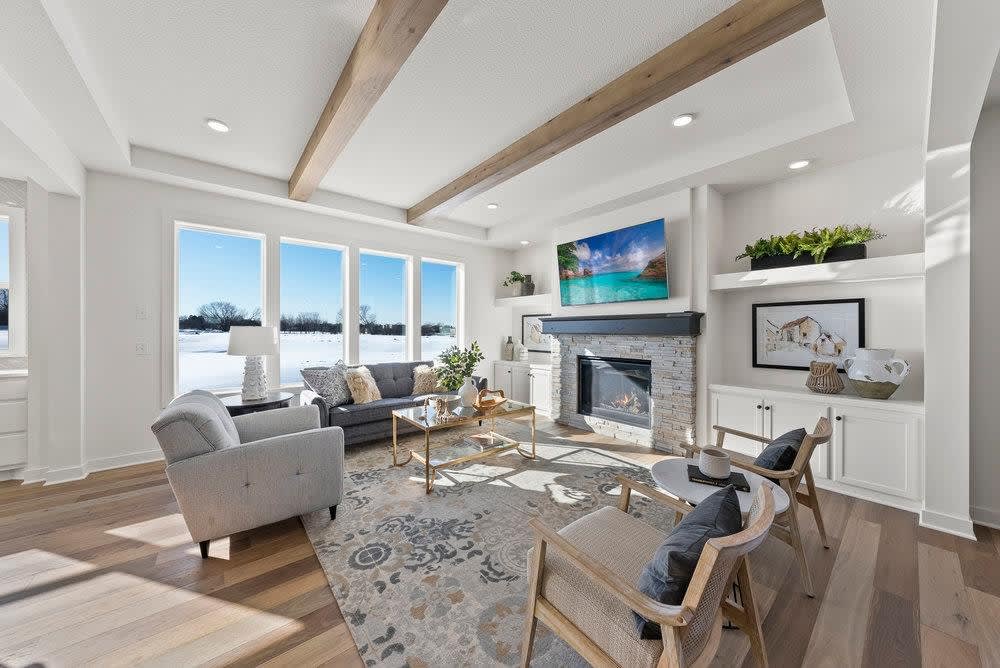 Photo courtesy of Chad Strand
Home staging is one of the most effective tools a seller can use to sell faster and for a higher price. According to the National Association of Realtors, professional home staging can actually help homes sell
up to 30 times faster
than homes that aren't staged. On average, staged homes also sell for more than their unstaged counterparts. The biggest benefit of home staging is that it helps buyers imagine themselves living in a space. Instead of feeling like they're touring someone else's home, they can picture it as their own, allowing them to make a decision faster or commit to a higher price more easily.
5. Boost the lighting

The color of your lightbulbs could make a difference when selling your home. Change out the standard bulbs prior to welcoming potential buyers. By replacing warmer-toned bulbs with cool, brighter alternatives, you can make rooms feel bigger. Buyers will feel energized as they step into your space and take in all its details. Bulbs in a blue or white hue will be more effective than those in the yellow range, and the photographs on your listing page will pop all the more.
6. Hire a professional photographer
Clear, high-quality photos are a must for any Maple Grove home for sale, especially considering the current levels of market competition. Work with your realtor to find a local photographer with real estate experience. Online
real estate photography
is often a buyer's first impression of a home. The photographer you work with needs to understand the ideal number of photos to get of each room and the best angles at which to take them.
7. Renovations can make a difference

Sellers may know that large-scale renovations can bring high returns on investment when they sell, but even small changes can improve a home's value. If your bathrooms and kitchen are already updated, consider renewing the window treatments, light fixtures, and other features around your home. Install new countertops or repaint the interior in relaxing, neutral tones. These small changes may not seem like much, but they're a well-kept secret in selling that can entice the right buyers.
8. Opt for a pre-listing inspection

Though it's usually the buyer's job to have a home inspected before buying, it never hurts to do the same as a seller. Have your home professionally inspected before you list so that you can address any issues that may dissuade buyers from biting. With no issues to point out or renegotiate on, buyers can more quickly and confidently choose to put in their offers. Plus, by performing repairs close to the time of your sale, you can further boost the value of your property.
9. Don't neglect your curb appeal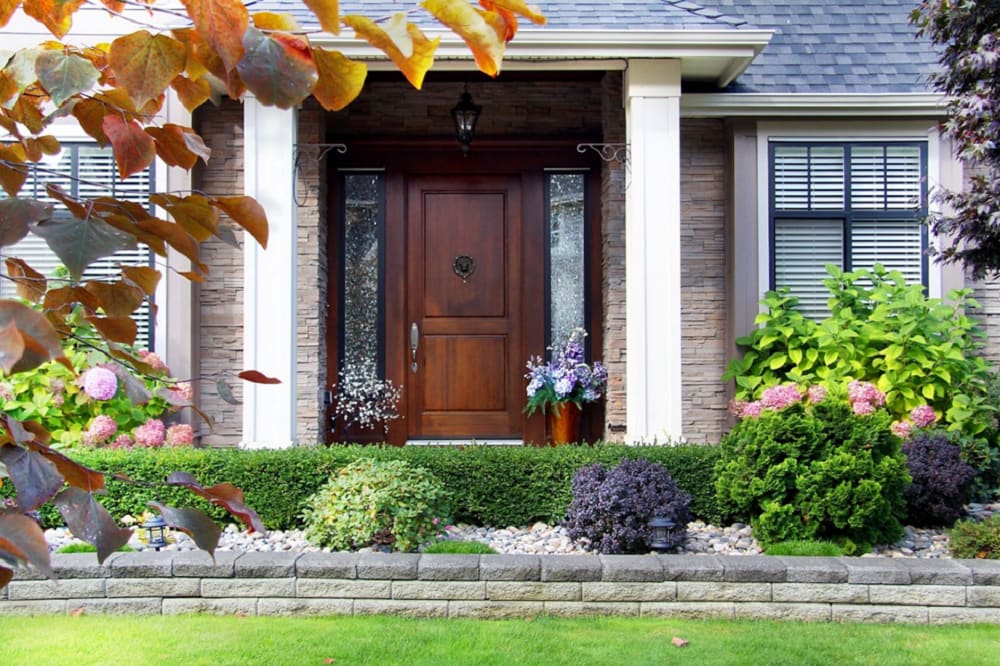 Photo courtesy of Shutterstock

Though many buyers focus more on a home's interior, the exterior still matters. Sellers can't forget that curb appeal is a buyer's first impression as they visit a property in person. The exterior needs to match the interior in terms of being clean, updated, and show-room ready. If applicable, opt for professional lawn services, power wash your porch or walkway, and make sure the exterior paint is fresh.
10. Work with an experienced real estate agent
If you're selling your home in Maple Grove, work with a realtor who has experience in the luxury market.
Chad Strand
is a dedicated professional who strives to provide each client with a personalized approach. When you're ready to develop a marketing strategy for your home, get in touch with Chad.

*Header photo courtesy of Chad Strand